Create and conduct inspections and controls based on your own checklists and forms
Identify risks and issues - create deviations with risk level, deadline and responsible person
Protocol and separate deviations are created and distributed automatically after each control or inspection
Fully adaptable for your QHSE processes
Safety inspection
Environmental inspection
Quality Control
Daily logbook
LEED / BREEAM
Material delivery
Pre inspections
Moisture Intrusion
Build your own processes, checklists and forms
Customise the tool for your projects - easy to create your own forms and templates with various components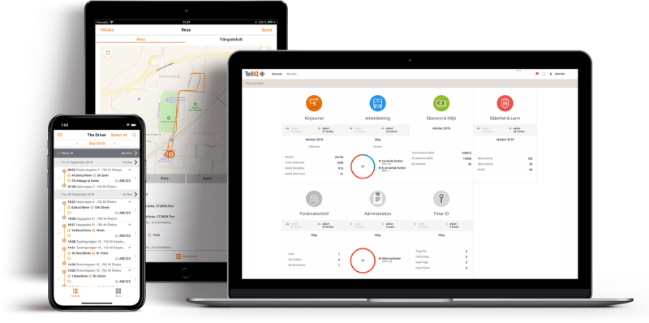 Example of available components: text fields, checkboxes, image uploader, e-signature, drop-down lists and more.

Supports most inspection and control processes on construction sites
One or several individuals can sign digitally after completed control or inspection.
Schedule mandatory inspections and controls and check that they have been completed.
Report positive observations - raise and reinforce good practice
Work orders are automatically created and distributed to the responsible people when deviations are registered.
Items that have not yet been closed automatically appear on top when starting the next inspection.
Invite both internal and external participants - everyone invited receives the protocol after the inspection is completed.
Save time by reducing administration
Protocols and separate work orders are automatically created and distributed to the responsible individuals
Ensure process compliance
Schedule the inspections and controls that should be done and see which ones have actually been carried out.
Ensure nothing is missed
Reminders of unresolved deviations are automatically pushed until completion, items that remain unclosed appear at the top of the next inspection.
Go mobile
Anyone with the right permissions can easily carry out inspections and checks via their phone or tablet.
User-friendly QHSE-platform to manage your site
Understand and communicate requirements. Do the right checks at the right time. Address any identified deficiencies. Evaluate and analyze results.
Frequently asked questions.
How do I start a project in Infobric Field?
As an existing customer, you can either fill out our form for project start-up or contact your contact person. If you do not have a central agreement, you can fill in the form to be contacted by sales.
How do I register for my project?
How do I download the app?
Download the Infobric Field mobile application from the AppStore or Google Play. You can access the web platform at app.infobricfield.com.
How do I report an incident?
Click Report in the menu in our mobile app, or do it under Incidents in the project view on the web. All users have the right to report observations and incidents. When a person in charge has handled the report, an email will automatically be sent out to the reporter.
How do I start an inspection?
Inspections are done via our mobile app. If you have a scheduled inspection, it is visible under the home screen in the app. If it is not scheduled, you can do so via the plus sign in the menu. Read more details here: How do I complete a tour?
Get a call from a salesperson.