Create a checklist for every machine and guide your drivers through daily inspections – directly on your cellphone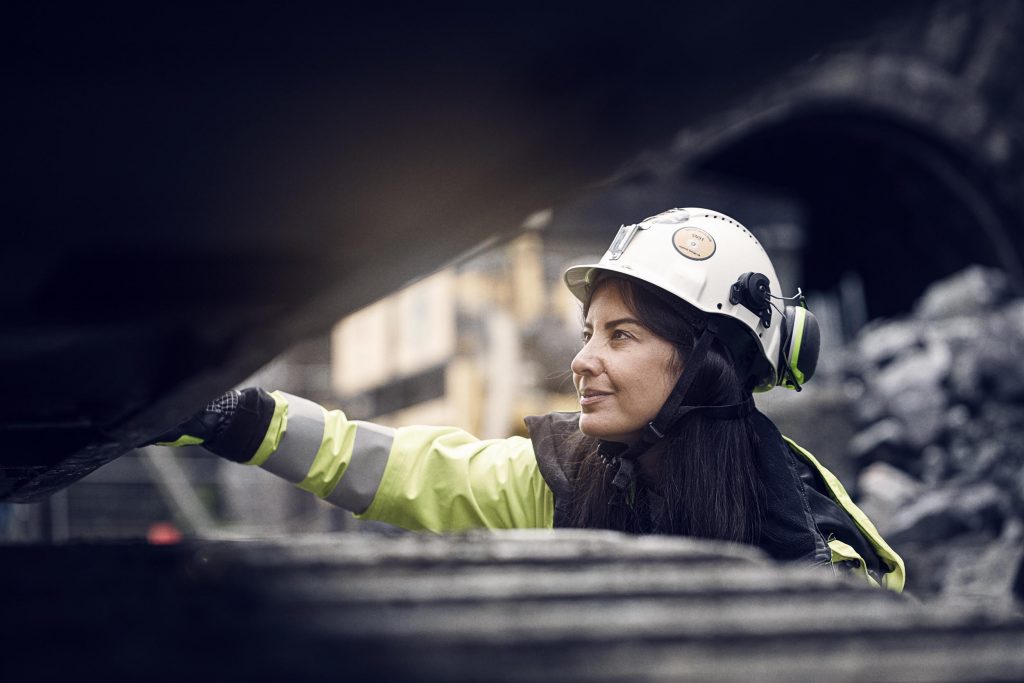 Preview your vehicle fleet
Enter your organization number to view your vehicle park in Ease Fleet.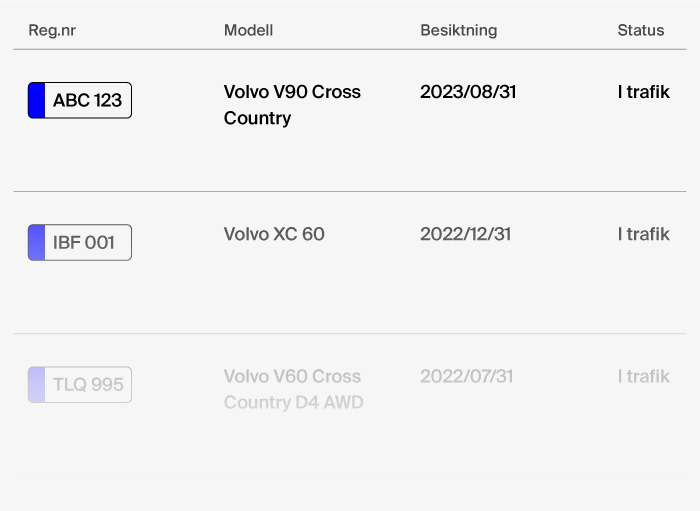 Daily supervision on your cellphone
Create digital checklists for every machine. Drivers follow the checklist on their cellphone and report their status directly in the app.
Real-time control to create security
In the portal, you can see whether all machines have been checked properly and a driver can report deviations directly through his cellphone.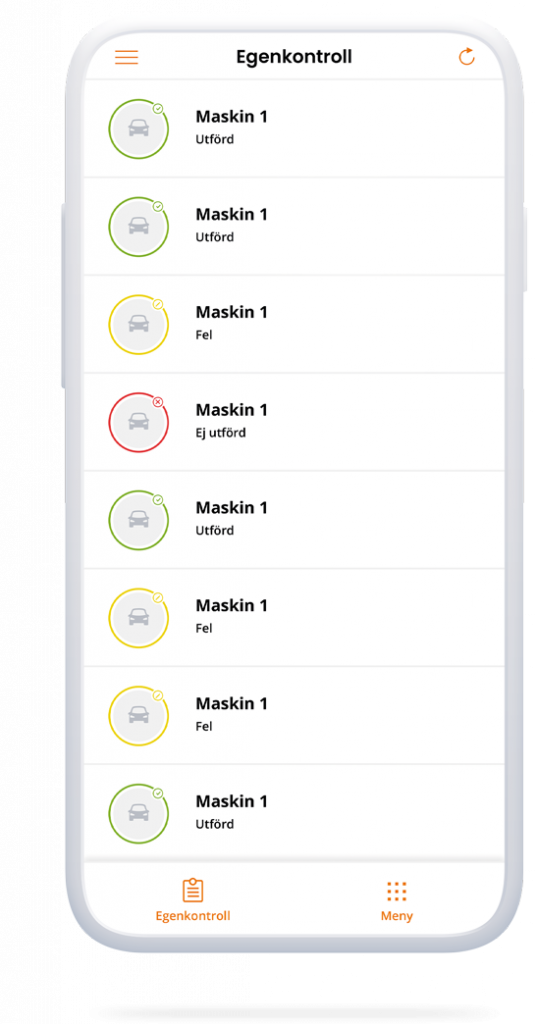 We can work proactively because we know exactly what to do before it happens. It's smart maintenance
More solutions from Infobric Fleet