Analysis & Administration
Manage your users and analyze key vehicle fleet figures. Now more powerful than ever.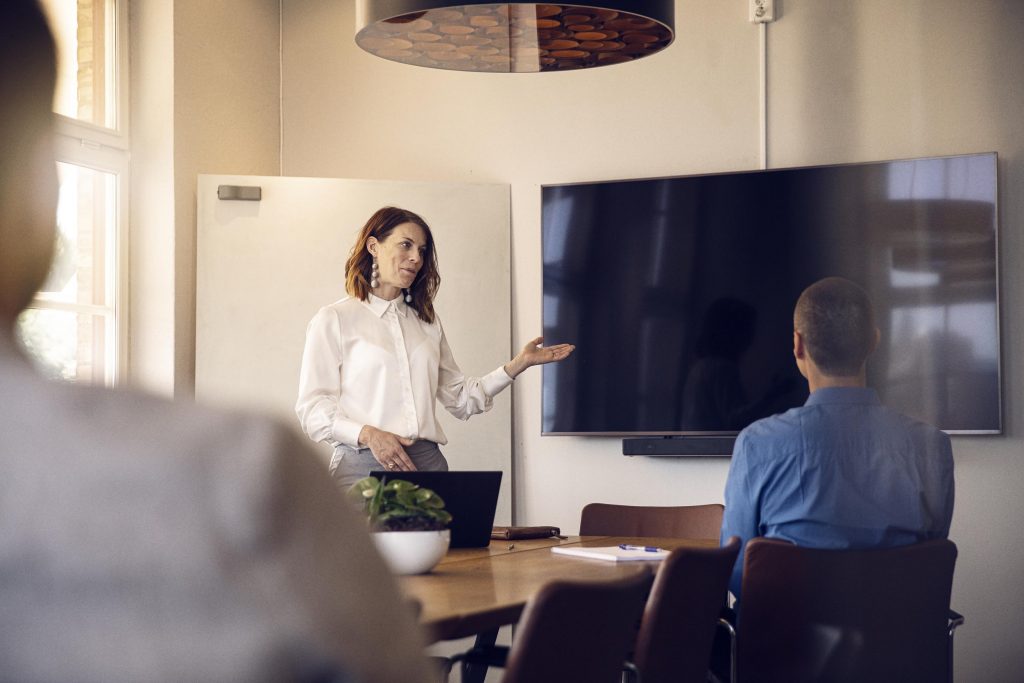 Easy-to-use account and license management
As an administrator, you can modify, add or remove access to all or parts of your vehicle fleet data directly in the system. Add new users, get an overview of
all active licenses, or relocate installations – when a vehicle needs swapping out, for example.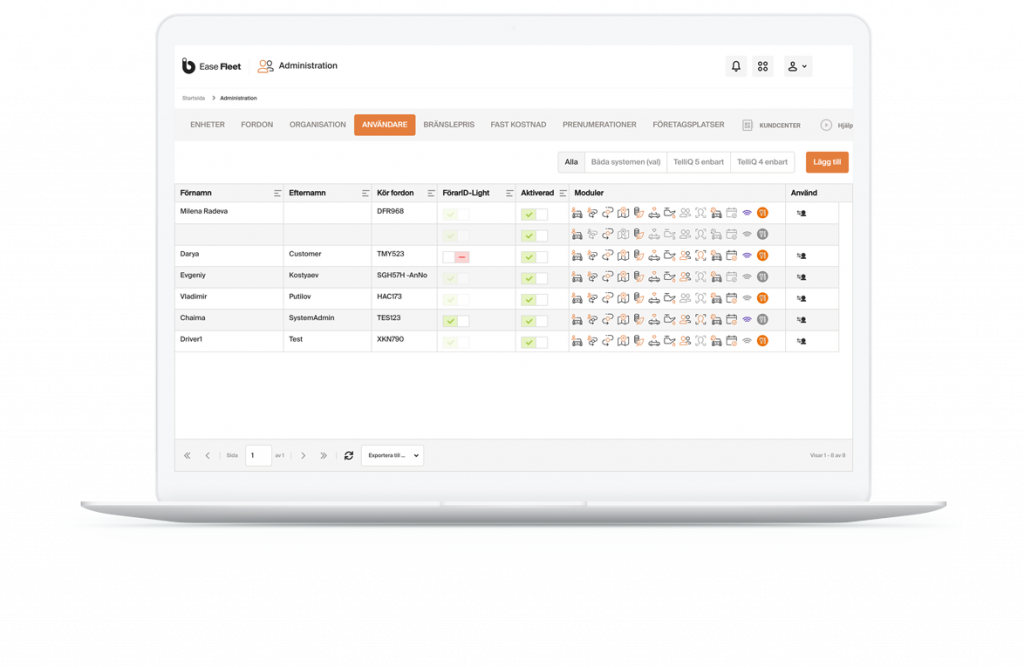 Your vehicle fleet's status is just one click away
See the status of all your connected hardware units and get notifications if a unit stops working or is disconnected. You will also see which vehicles, machines, tools and equipment your company has.
Time for a concrete decision?
Monitor and analyze key figures directly in the portal, or subscribe to readymade reports periodically. An easy way to monitor utilization, vehicles costs and your company's wellbeing. All data can be exported to PDF or Excel.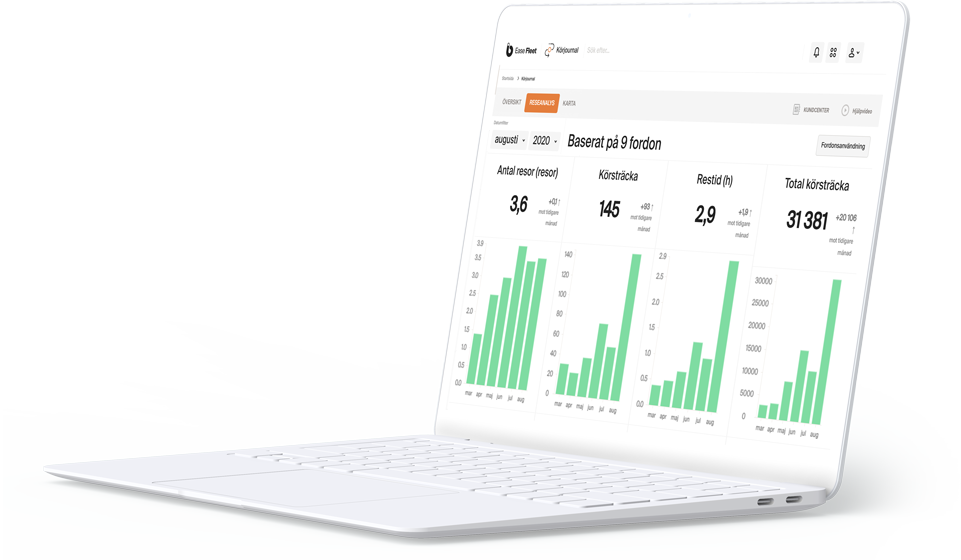 More solutions from Infobric Fleet