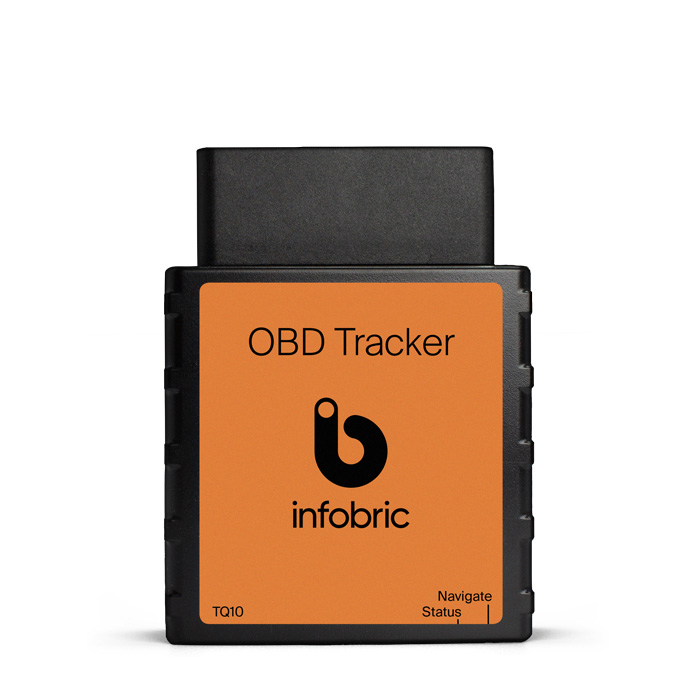 Model description
An easy-to-install OBD unit. Collects data from the vehicle such as routes, errors codes and engine warning lights. Can be connected to Driver ID via Bluetooth. Our bestselling unit that suits just about anyone.
Product type:
OBD Tracker
Model name:
TQ10
Technical overview
Size:
50.7 x 49.6 x 25 mm (L x W x H)
Voltage feed:
10-30VDC
Interface:
OBD data from vehicle
Location:
GNSS receiver
Communication and accessories:
GSM/GPRS for sending to till Ease Fleet
Bluetooth and BLE for accessories sch as RFID Mifare reader or Tool Tracker
Power mode:
Low energy consumption when the vehicle is not in use
Inbuilt battery for alerts if the unit is removed or the energy supply from the vehicle battery shuts off
Get started
Download Ease Fleet from the AppStore or GooglePlay.
Log in and select My Vehicle or Installation. Forgot your login? Talk to your administrator.
Scan in the IMEI number located on the back of your unit.
Set your registration number and current meter reading. Switch on the unit by plugging it into your vehicle's OBD port.
Use an extension cable where necessary. You are now ready to start using your electronic driver's log from Infobric.
Good to know
Can't find your OBD port?
The port is often located under the steering wheel. Check your vehicle's user manual or scan the QR code on the box.
Parked vehicle
The unit is always on. If the vehicle is going to be parked for more than two weeks, the unit should be disconnected for this period of time.
Switching vehicles
If you are moving the unit to another vehicle, it is important that you switch vehicles in the app. Otherwise, you risk having an invalid driver's log.
Changing a unit
When changing a unit, it is important that you change the unit in the app.
More solutions from Infobric Fleet